Why book a private Kona fishing charter?
Deciding between a shared fishing charter and a private fishing charter can be a big decision. When you book a private charter on the right boat, you'll get opportunities that you might
not get with other charter fishing experiences.
You get the boat to yourself.
Why compete for space and attention with people you don't know on a boat that's probably too small for six people anyway? If you're going with family, especially with children, having space to move around may make the difference between an adventure full of memories or one of those vacation stories you want to forget. On the Nasty Habit, you'll not only have a large deck, but also an air conditioned cabin where you can rest and relax.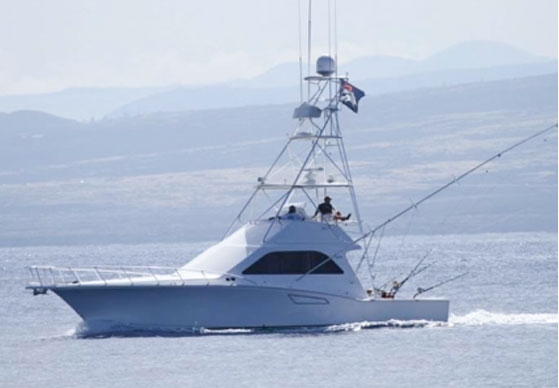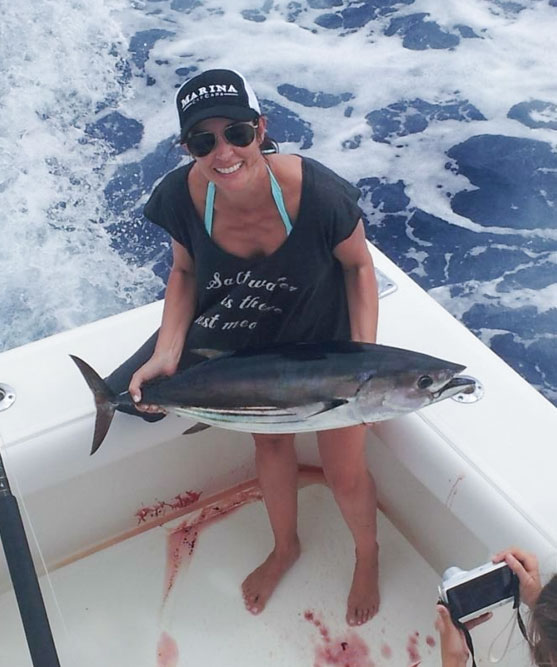 You can fish for various kinds of species.
Our experienced charter fishing crew can help guide you to where the fishing is best for different types of fish–and you're not limited to one kind. We are well-versed in the varieties off the coast of Kona, so we can help you make the most of your fishing charter. This charter is yours, so we're happy to use the on board sonar, radar, and GPS to take you to our favorite spots.
You keep your catch.
Not only do you get to decide what you fish for, but you'll also keep your catch. Not every Kona fishing charter boat does that for you, but the Nasty Habit does. Not only will you keep your catch, but our crew will cut and clean your caught fish for you.
You decide your fishing hours.
If you book an all-day charter and decide you're done early, we'll go back early. When you share a charter with others, you're shackled to their schedule. A private fishing charter gives you back control over your trip.
You benefit from our experience.
Our Captain, Smokey Joe, has years of charter fishing experience, on top of his experience in commercial and tournament fishing. He's a local who knows the water as well as anyone out there, which means he can help you find the right spot to fish for what you want to catch. Smokey Joe is also easy going, fun to fish with, and great with kids of all ages. You won't find a better combination of experience and personality to make your charter fishing trip the trip of a lifetime.
---
Are Kona fishing charters good for kids?
Ultimately, you decide whether or not your kids are old enough or mature enough to handle a multi-hour fishing adventure. But for those that are, the Nasty Habit's captain, Smokey Joe, is experienced with kids. He'll work with them, teaching them the ropes for as long as you or they want, and help them have as much fun as you are having.
If you are bringing kids, though, the Nasty Habit is the right boat to choose. We not only have all of the equipment you'll need on our 51-foot Cabo boat, but we also have the extras you'll need to keep kids (and parents) happy. Our air conditioned cabin is the perfect place to get away if too much sun is making kids (or family members!) tired, and a 52-inch satellite tv will help as well. The Nasty Habit also has two bedrooms, a bathroom, and even a washer and dryer to make the charter enjoyable for anglers of all ages.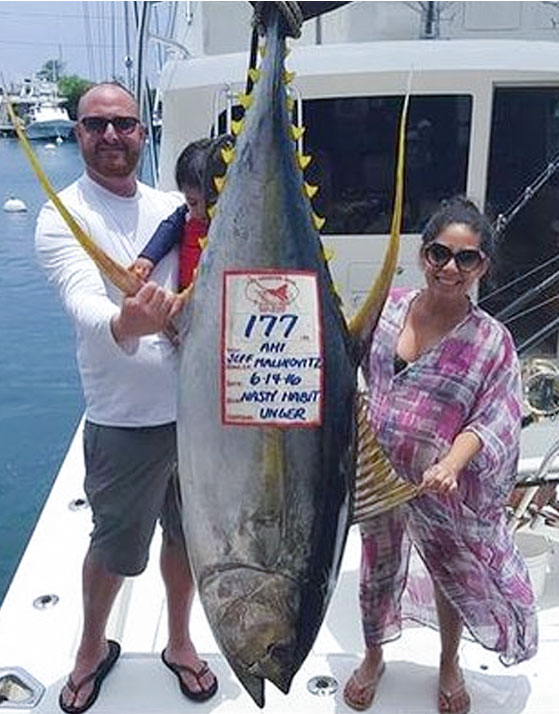 ---
What Should I Bring on My Fishing Charter?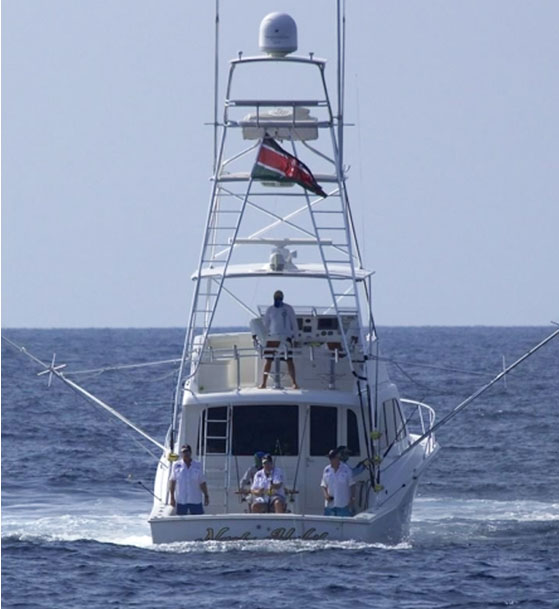 The Nasty Habit will provide all of the equipment that you'll need to fish: tournament-level rods, reels, tackle bait, and bottled water. You should bring anything else you might need during your trip. We suggest bringing:
Sunscreen
Hat & Sunglasses
Change of clothes (especially for kids)
Camera
Towel
Book or magazine
Snacks or a lunch, depending on how long your charter is
---
Can I Keep What I Catch on My Kona
Fishing Charter?
Absolutely! We're here to help you find the fish and catch it, not keep it once you do! In fact, we'll not only let you keep your catch, but we'll also cut it and clean it for you if you'd like. The Nasty Habit is a full-service Kona fishing charter service.
If you're interested in participating in tournaments, the Kona summer fishing tournaments are available to you as well. Looking for a corporate charter? We can do that too.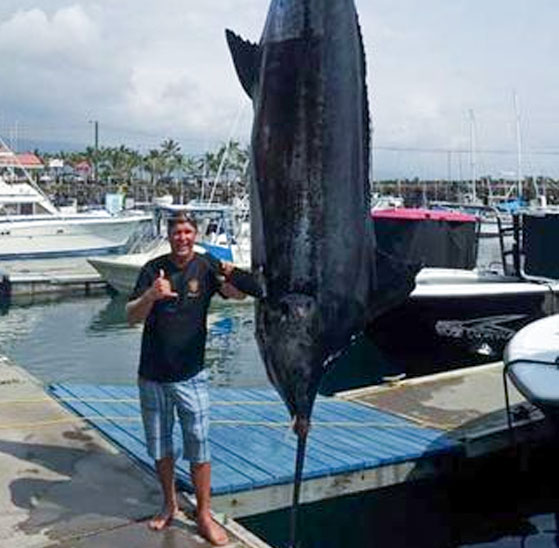 ---
Maximum Number Allowed On A Charter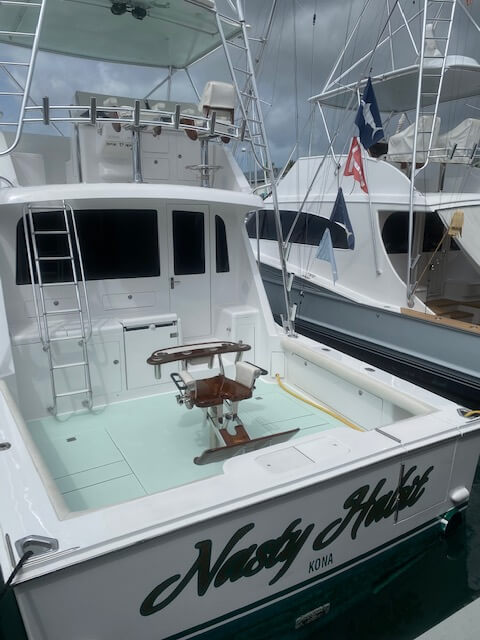 While the U.S. Coast Guard limits fishing charter guests to a maximum of 6 people at a time, we want to assure you that this will not take away from the incredible experience of fishing with us. In fact, we believe that smaller groups will only enhance your experience as you will have more time to catch the big one! Plus, for those with larger parties, we have got you covered. We will happily accommodate by running separate charter days or two half days in a single day, so that everyone can have a chance to reel in their catch. Regardless of the size of your group, we promise that you will have a lot of fun on our charter boat. So, come join us for an unforgettable fishing experience!